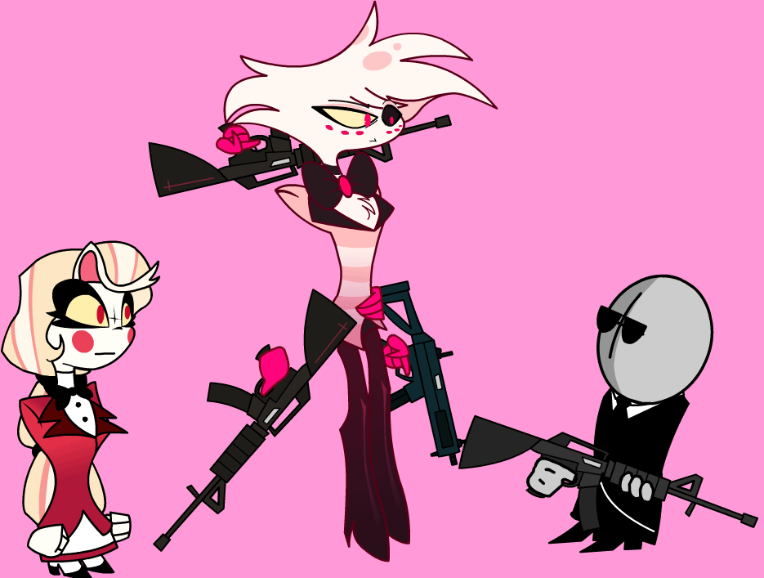 Since I'm taking SO DAMN LONG to make these sprites, I decided to just release some of them EARLY so you guys can have SOME fun!
You get early access to: Charlotte Morningstar (Incomplete), Angel Dust and a D.H.O.R.K.S agent from Helluva Boss!
AND you also get plenty of guns from the Package!
So what are you waiting for? Love Hazbin Hotel and wanna make an animation with it's characters? Grab it!
Absolutely HATE Hazbin Hotel (which I seem to see a lot from the Madness Community for some reason) and just want a good Angel Dust sprite to tear apart? All yours, my friend!
BUT REMEMBER! There's more to come...
Stay tuned, folks...
FLA: https://www.newgrounds.com/dump/item/168b46f3338a393b4111be9c9691439d
SWF:https://www.newgrounds.com/dump/item/560aa2f986c794a2de73ec181a2346d3